Check Back Often To View Our Growing List Of Speakers.
Missy Owen, M Ed.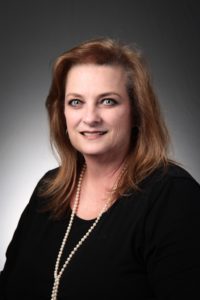 Missy Owen is Co-Founder and CEO of the Davis Direction Foundation, Inc. a non-profit organization that was formed to focus on five priority areas: prevention, education, advocacy, harm reduction and recovery.  She and her husband, Michael, established the foundation after the fatal overdose death of their first-born son, Davis Henry Owen, who died March 4, 2014. Missy graduated from the University of West Georgia with a Master's of Education degree and later re-certified as a Professional School Counselor. She retired from the teaching profession in 2014 with 33 years of service – 7 years as a classroom teacher, and 26 years as a Counselor.
Don Teater MD, MPH
Don Teater is a family physician who has lived and worked in western North Carolina since 1988. His work in the southern Appalachian Mountains made him aware of the problems with opioid pain medications years ago. In 2004 he started a clinic to treat those addicted to opioids in his primary care practice.
From 2013 to mid-2016, he worked as Medical Advisor at the National Safety Council addressing the national epidemic of opioid abuse, addiction, and overdose. Dr. Teater was lead facilitator for the expert panel discussion during the development of the CDC Guideline for Prescribing Opioids for Chronic Pain — United States, 2016. Dr. Teater has also served on the World Health Organization Committee addressing drugged driving that met in Mallorca Spain in December 2015.
Since June 2016, Teater has worked for Teater Health Solutions to concentrate on educating prescribers and others on the science of opioids and how that should influence treatment and policy decisions. Currently he contracts with the Center for Disease Control on the academic detailing of prescribers to educate them on the appropriate use of opioids for the treatment of pain.He continues to work one day per week treating those afflicted by the disease of addiction at Meridian Behavioral Health Services in western North Carolina.
Vic Reynolds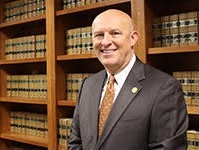 Vic Reynolds is the District Attorney of Cobb County, GA. He was born and raised in Rome, Ga., and is a graduate of Floyd County public schools. In 1979 he earned a Bachelor of Science degree in Criminal Justice from Georgia Southern University, in Statesboro.
After graduating, Vic returned to Rome, where he was in law enforcement for four years. In 1986, Vic graduated from law school at Georgia State University and began prosecuting felony cases as an assistant district attorney in Fulton and Cobb counties. He was a prosecutor in Cobb when he was appointed as Chief Magistrate in 1994. Vic won election to a full term as Chief Magistrate in 1996, earning 72 percent of the vote. As Chief Magistrate, his duties included presiding over the Cobb County Drug Court. He left the bench in 1999 and began practicing criminal-defense law.
In July 2012, Vic was chosen by voters as the Republican nominee for District Attorney of the Cobb Judicial Circuit, and he won the office without opposition in the Nov. 6, 2012, general election.
He and his wife, Holly, who is also from Rome, have two daughters.
Dr. Creflo Dollar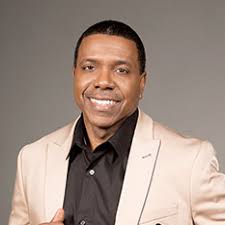 Creflo Dollar is the Founder and Senior Pastor of World Changers Church International (WCCI) in College Park, Georgia. Dr. Creflo Dollar is the president of International Covenant Ministries (ICM), a covenant fellowship of affiliated ministries that strives to assist ministers, pastors, and churches large and small in the fulfillment of their God-given visions. Despite the fact that he became born again, it was never his desire to become a minister; instead, he planned on becoming a professional football player. In addition, Dr. Dollar is the publisher of Changing Your World Magazine, a monthly publication with over 50,000 subscribers and The Reservoir, a quarterly resource magazine for ministers and ministry leaders. Dr. Dollar and his wife of 17 years, Taffy Dollar, is an ordained Minister.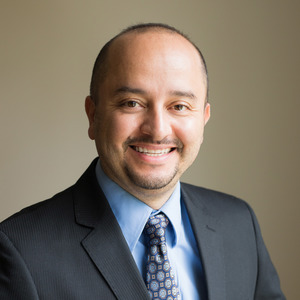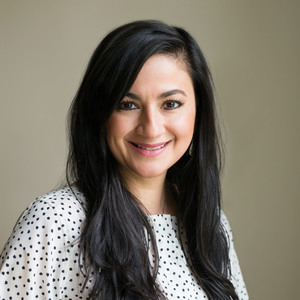 Rodrigo Garcia
APN, MBA, MSN, CRNA, ACIT, Executive Program and Professional Reentry Director
Rodrigo has been a direct care provider in the health care field for more than 20 years. He has experience in emergency management, intensive care, surgical services, and anesthesia. He is currently a member of the Indiana Office of the Attorney General task force; a delegate to the National Safety Council, and has held faculty positions at Evanston Northwestern School of Anesthesia, Ivy Technical Community College – Nursing Department, and Valparaiso University School of Nursing. Rodrigo has extensive experience in the field of addiction, treatment, management, advocacy, and recovery of the highly-accountable recovering professional. 
Claudia Garcia
MBA, BSN, RN, CADAC II, LAC, Executive and Family Services Director
Claudia has more than fifteen years of direct patient care experience as well as managerial and recruitment experience. She has focused much of her career in research and development of programs, policies, and procedures to improve patient outcome and maintain employer compliance. Claudia obtained her MBA degree, graduating with honors, with a focus on health care administration, specializing in assistance of professionals in need. She currently is an appointed member of the Indiana Office of the Attorney General's Prescription Drug Task Force.
Honorable Newt Gingrich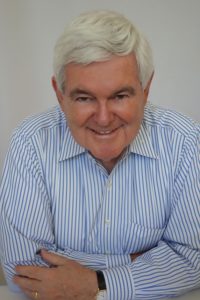 Newt Gingrich is the Advisor to the organization Advocates to Opioid Recovery. He is an intellectually fearless visionary and historian, and he is one of the foremost economic, social and political thinkers. He served as Speaker of the House from 1995 to 1998. He was a United States Presidential candidate from 2011 to 2012.
In recent years, Newt joined forces with former congressman Patrick Kennedy and noted civil rights activist Van Jones to create a bipartisan initiative focused solely on promoting evidence-based treatment for opioid addiction, Advocates for Opioid Recovery, which was conceptualized and created by CURA strategies.
Dr. John Holaday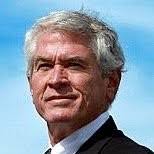 John W. Holaday, Ph.D. is Co-founder, Chairman, and CEO of DisposeRx, Inc., a company addressing the opioid epidemic. He is Executive Chairman of ExoCyte Therapeutics, an emerging cancer vaccine company. He obtained his BS and MS from the University of Alabama, and his Ph.D. from the University of California, San Francisco School of Medicine. He is a Fellow in the American College of Neuropsychopharmacology (FACNP) and a Fellow in Critical Care Medicine (FCCM).
Leigh Colburn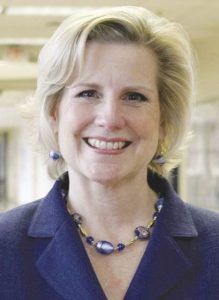 Leigh is a career educator, community leader, and educational consultant working with school districts who wish to create wrap-around service opportunities for their students and families. For ten years, Leigh proudly served as the principal of Marietta High School until founding the Graduate Marietta Student Success Center on July 1, 2015. As Director of the Success Center, she established dynamic partnerships with the Marietta Board of Education, the City Council, public safety departments, and community groups to improve the quality of life for Marietta's teens. During her career with Marietta City Schools, Leigh garnered many awards such as One of 75 Notable Women in Cobb County History, the Cobb County Creating Community Award, Marietta High School Distinguished Alumnus of the Year, Marietta City Schools Employee of the Year, Marietta's Citizen of the Year, and Woman of the Year by liveSAFE Resources.
Leigh and her husband, Doug, have raised two sons who attended Marietta High School. Her oldest son, John, is currently attending seminary at Samford University and her younger son, Phillip, is pursuing a career in public safety and serving proudly as a member of the United States Army.
Dr. Brian Hainline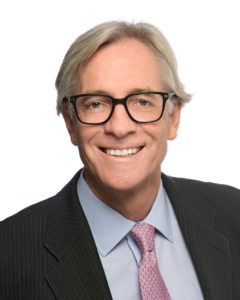 Brian Hainline, M.D., is Chief Medical Officer of the National Collegiate Athletic Association (NCAA). As the NCAA's first Chief Medical Officer, Brian oversees the NCAA Sports Science Institute, a national center of excellence whose mission is to promote and develop safety, excellence, and wellness in college student-athletes, and to foster lifelong physical and mental development.
Admiral James Winnefeld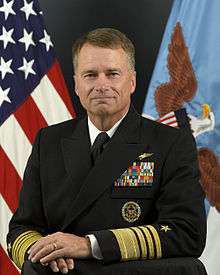 Admiral Winnefeld of S.A.F.E. Project US graduated from Georgia Tech with a degree in Aerospace Engineering and served for 37 years in the United States Navy. He retired in 2015 after serving four years as the ninth Vice Chairman of the Joint Chiefs of Staff and the United States' number two ranking military officer.
Admiral Winnefeld is a frequently published author and a director or advisory board member for many companies, including Enterprise Holdings, operating in a broad spectrum of business sectors. He currently serves as Distinguished Professor at the Sam Nunn School of International Affairs at Georgia Tech, where he is also a member of the Engineering Hall of Fame.
Ryan Hampton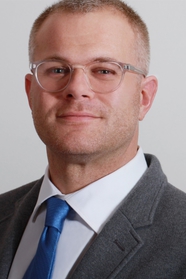 Ryan Hampton is a national addiction recovery advocate and person in sustained recovery. He has worked with multiple non-profits across the country and served in a staff capacity for various political campaigns.
A former White House staffer, Ryan is in recovery from 10 years of active opioid use. He is a leading voice in America's rising recovery movement. His interviews have appeared on NPR and HLN, and in Forbes, Slate, the Wall Street Journal, and others. He resides in California.
Collegiate Recovery Panel Plenary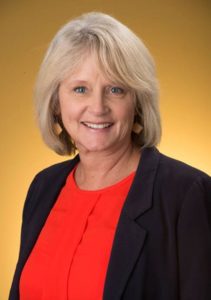 Teresa Johnston
MA, LPC, MAC, Executive Director & Assistant Dean of Kennesaw State University Center for Young Adult Addiction and Recovery
Teresa Wren Johnston is the founding Director of Kennesaw State University's Center for Young Adult Addiction and Recovery in Kennesaw, GA. She holds an academic appointment through the Psychology Department as adjunct faculty. Ms. Johnston is a licensed professional counselor in the State of Georgia specializing in Substance Use Disorders, addiction education, intervention, and recovery. Ms. Johnston is the founding President of the Association of Recovery in Higher Education. As the State Coordinator for the Georgia Network, a statewide organization that Addresses Collegiate Alcohol & Other Drug Issues she proactively addresses the issues of alcohol and other drugs in order to promote healthy campus environments.
Ms. Johnston has over twenty years' in the private sector as a corporate executive specializing in corporate administration, strategic planning and implementation, change and project management consulting. She lectures and advocates nationally for Collegiate Recovery Communities, Young Adult Addiction and Recovery and other topics related to young adult addiction.
Mrs. Johnston will host a panel discussion on collegiate recovery in the community featuring the following university professionals: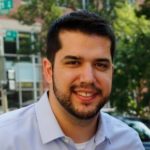 Tim Rabolt
George Washington University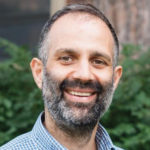 Matt Statman
University of Michigan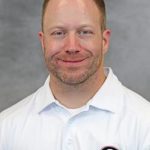 Jason Callis
University of Georgia
Intervention Coast to Coast Recovery Panel Plenary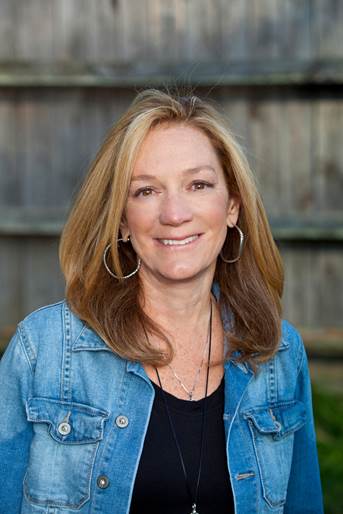 Heather Hayes
M. Ed, LPC, CIP, CAI, Founder of Heather R. Hayes & Associates
Heather Hayes, founder of Heather R. Hayes & Associates, holds a Masters of Education (M.ED) from Antioch University, is a Licensed Counselor, and Board Registered Interventionist (CIP). Heather uses her 30+ years of experience to help adolescents/young adults and individuals suffering from trauma, complex mental health issues, and addictive disorders across the spectrum.
Heather presents nationally and internationally on the topics of Co-occurring/Psychiatric Disorders, Addiction, Trauma, Eating Disorders, Adolescent/Young Adult Issues, and more. She has published many works on these topics and continues to collaborate with peers on publications on these subjects.
As a Professional Member of the Independent Educational Consultants Association (IECA), Heather helps families make important educational decisions for college, local day and boarding schools, international placement, summer opportunities, graduate and professional schools, and programs or schools for students with behavioral or learning needs. Heather has attained the highest membership of the IECA. As one of the few interventionists to hold the Professional Membership level in additional to a state license and graduate degree, Heather is uniquely equipped to assist adolescents and young adults.
Mrs. Hayes will host a panel discussion on Interventions Coast to Coast featuring the following recovery professionals: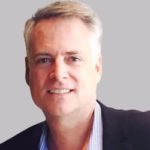 Jeffrey Merrick
San Diego, CA