We are pleased to announce several exciting Keynote Speakers for Building Communities of Recovery 2019:
Sara Carter
Fox News Contributor, Dark Wire Investigation Foundation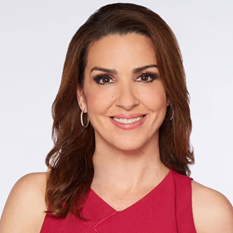 Sara A. Carter is a Fox News Contributor and the Executive Director & Founder of the Dark Wire Investigation Foundation. Sara regularly writes stories on her site, SaraACarter.com. She offers expertise as a national and international award-winning investigative reporter whose stories have ranged from national security, terrorism, immigration and front line coverage of the wars in Afghanistan and Iraq.  She was formerly with Circa News, Los Angeles News Group, The Washington Times, The Washington Examiner and wrote numerous exclusives for U.S.A. Today, U.S. News World Report, and Arutz Sheva in Israel.
Her work along the U.S. Mexico border paved a new path in national security related stories in the region. Her investigations uncovered secret tunnel systems, narcotics-trafficking routes and the involvement of Mexican federal officials in the drug trade. She has also spent nearly a decade covering the war in Afghanistan, Iraq and Pakistan since 2008.
She has garnered two National Headliner Awards and in 2008 and was awarded the Society of Professional Journalists nationally recognized Sigma Delta Chi award for her multiple-part series in Nuevo Laredo, Mexico that uncovered the brutality of the Gulf and Sinaloa Cartel wars along the border.
Ms. Carter, who speaks Spanish fluently, is the daughter of a Cuban immigrant mother and her father was a Marine and veteran of two wars. She has six beautiful children and is married to a war-hero and incredible husband, who was blinded while on a mission fighting terrorists in Afghanistan for the Defense Department.
Missy

Owen, M. Ed.
Davis Direction Foundation (DDF)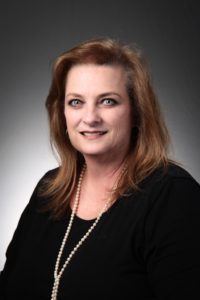 Missy Owen is Co-Founder and CEO of the Davis Direction Foundation, Inc. a non-profit organization that was formed to focus on five priority areas addressing Substance Use Disorder: prevention, education, advocacy, harm reduction and recovery. DDF established THE ZONE, a recovery support organization, in 2016. THE ZONE is a 21,000 square foot facility providing resources and support to anyone who seeks, maintains or enjoys long-term recovery. THE ZONE averages over 3,000 visits per month and is open 365 days a year.
Honorable Newt Gingrich
Advocates for Opioid Recovery Advisor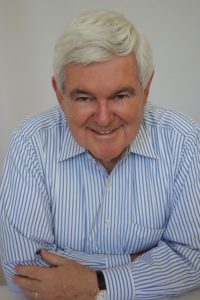 Newt is an intellectually fearless visionary and historian. He is one of the foremost economic, social and political thinkers He served as Speaker of the House from 1995 to 1998. He was a United States Presidential candidate from 2011 to 2012. In recent years, Newt joined forces with former congressman Patrick Kennedy and noted civil rights activist, Van Jones to create a bi-partisan initiative focused solely on promoting evidence-based treatment for Opioid addiction, Advocates for Opioid Recovery, conceptualized and created by CURA Strategies.
Leigh Colburn
The Centergy Project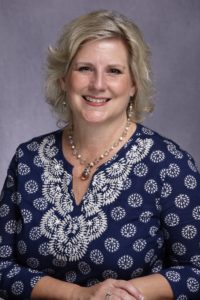 Leigh Colburn is an 30+ year educator and the co-founder of The Centergy Project which provides consulting to districts interested in launching embedded wraparound services within their schools.  For a decade, Mrs. Colburn proudly served as principal of Marietta High School, and in 2015 she founded the Graduate Marietta Student Success Center which was recognized in 2016 by the Georgia legislature and the Georgia Charter Foundation as the Education Innovation of the Year.  In 2017, Ms. Colburn joined Community and Leadership Consultant, Linda Beggs, to launch The Centergy Project.   Ms. Colburn and Ms. Beggs are working with schools in Georgia, Illinois, Alabama, and Virginia to launch student and family support centers customized to the barriers and assets of each community.   Mrs. Colburn's first book on whole child, student voice, and wraparound services will be published by Solution Tree in 2020.
Kelly Clark, MD
American Society of Addiction Medicine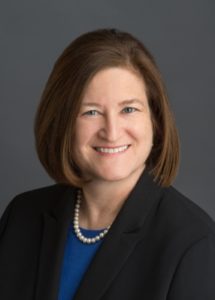 Board certified in both addiction medicine and psychiatry, Kelly J. Clark, MD, MBA, DFAPA, DFASAM is Founder and President of Addiction Crisis Solutions, focused on helping all stakeholder groups transform addiction care into evidence-based care. Dr. Clark also serves as the American Society of Addiction Medicine's Immediate Past President, representing over 6,400 addiction physician specialists and allied health professionals. Dr. Clark is a member of the Steering Committee of the National Academy of Medicine's Action Collaborative to Counter the US Opioid Epidemic. Kelly is a director at DisposeRx, a simple and in-expensive at-home technological solution to dispose of unused medications in an environmentally friendly manner to make safer communities.
Dr. Clark has provided expertise about the opioid crisis to the US Presidential Opioid Commission, FDA, SAMHSA, the Office of Comptroller General; the Pew Trusts, National Safety Council, and National Business Group on Health; as well as numerous community, provider and payer organizations.
As Medical Director at CVS Caremark, Clark addressed issues such as the overutilization of opioids and benzodiazepines.  She has been Chief Medical Officer of 2 multi-state medical groups treating opioid addiction, Behavioral Health Group and CleanSlate Centers, and provided expertise in the medical support division of Orexo for the launch of their buprenorphine product.
Dr. Edoardo Naggiar
Bay County Sherriff's Office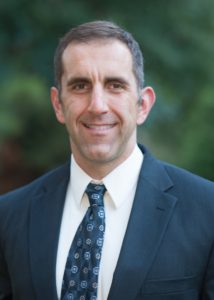 Dr. Naggiar is a 20-year Navy SEAL Officer veteran with a PhD in Industrial/Organizational Psychology who understands that through proper holistic training, any goal can be achieved and any obstacle can be conquered. Dr. Naggiar founded Human Performance Consulting LLC, an online and face to face training company to prepare high risk professionals and corporations to survive and excel in their chosen professions. A mentor and a leader, Dr. Naggiar synthesizes the four pillars of human performance (Physical, Mental, Emotional, and Spiritual) into a comprehensive, resilience centered, practical, and research-based program called Mission Based Resilience that has proven itself since 2007.
Dr. Naggiar serves as an adjunct professor at multiple universities, where he teaches Human Relations, Leadership, Psychology and mentors and coaches PhD Candidates.
Dr. Naggiar is leading a special pilot project at Bay County Jail Facility, where he conducts resilience training to inmates who are addicted to opiates and other highly addictive substances.  His program has reduced recidivism by 50% over a two-year average; Dr. Naggiar is currently working on expanding the program to the State and National Level.
Todd Stull, MD
University of Nebraska-Lincoln / NCAA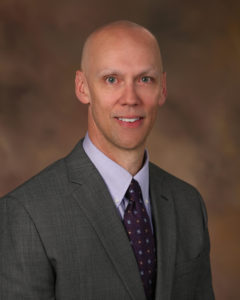 Dr. Todd Stull holds a Doctor of Medicine (MD) degree and is Board Certified in Psychiatry and Addiction Medicine. He is the first full time sports psychiatrist in the NCAA where he serves as the Senior Associate Athletic Director for Performance at the University of Nebraska in Athletic Department.  He is the President of the International Society for Sports Psychiatry and a contributing author and member of the workgroup that wrote the mental health guidelines for the International Olympic Committee.
Stull is a member of the NCAA Mental Health, Pain and Sleep Task Force and a contributing author for the NCAA publications Mind, Body, and Sport and Mental Health Best Practices and editor the ISSP Manual of Sports Psychiatry.
Jeff Richardson, MSW, MBA
Sheppard Pratt Health Systems Community Services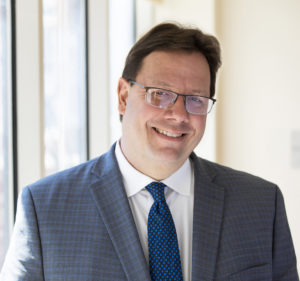 Jeff is the Vice President and Chief Operating Officer for Sheppard Pratt Health Systems community based behavioral health programs serving over 50,000 people across Maryland. In addition to his new role at Sheppard Pratt, Jeff Richardson has served as the Executive Director of Mosaic Community Services for twenty-three years and brings over thirty years of experience in behavioral health. Mr. Richardson holds an MSW from the University of Maryland and an MBA from Loyola University. Mr. Richardson serves on multiple nonprofits boards, state task forces, and academic positions, including; Board President for The National Council for Behavioral Health, and President of the Board, Mental Health Association of Maryland.
Natalie Kirilichin, MD
National Safety Council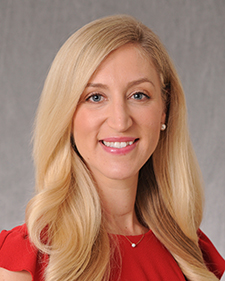 Dr. Natalie Kirilichin is a board certified attending emergency medicine physician and assistant professor with the George Washington University Department of Emergency Medicine. As faculty, she works with GW and The Walter Reed National Military Medical Center clinically caring for patients and teaching/training medical students and residents. She also co-directs the Health Policy Scholarly Concentration Program at the GWU School of Medicine.
Dr. Kirilichin's interest in the opioid epidemic developed while working for the U.S. Senate Committee on Health, Education, Labor and Pensions (HELP) during her two-year Fellowship in Health Policy at GWU. There, her portfolio included mental health and substance abuse policy, and her work supported Comprehensive Addiction and Recovery Act passage and the opioid funding provisions of 21st Century Cures.
Heather Hayes
Heather R Hayes & Associates, Inc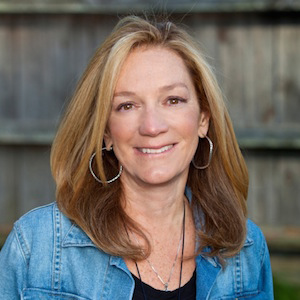 Heather Hayes is the Founder and CEO of Heather R. Hayes & Associates, Inc. She is a Master's Level, Licensed Counselor, Board Registered Interventionist (CIP) and Certified ARISE Interventionist. Mrs. Hayes received her B.A. from Emory University and her M.Ed. from Antioch University in Counseling Psychology. A veteran of the behavioral health field, she has over 30 years of experience working with addictions and other disorders and specializes in the treatment of adolescents/ young adults, trauma, brain disorders, complex mental health issues and the full spectrum of addictive disorders.
Known as one of the country's most prominent authorities on these topics, Ms. Hayes is a coveted speaker on the national and international stage and has been published in numerous journals, books, and other industry publications. Recognized for her comprehensive and trauma-informed approach to addiction and intervention, Ms. Hayes serves as an on-air expert and consultant for CNN and Dr. Oz and has been featured on A&E, ABC, CBS, BBC, FOX, and MTC. In addition, Ms. Hayes is a featured interventionist on the 2018 season of A&E's high profile show Intervention.
Throughout her career in addiction treatment, Mrs. Hayes has worked to connect with her clients at their greatest points of suffering. She strives to offer clients and their families a place of safety as they navigate the recovery journey and works with the entire family system to support long-term healing. As an independent interventionist, Mrs. Hayes does not have financial relationships with any treatment centers or clinicians. Over 90% of the individuals who go through the intervention process with her seek treatment.
Outside of work, Heather uses her expertise to give back to her community as a volunteer psychological profiler with the Forsyth County Sheriff's Department Hostage Negotiation and SWAT Team.
Harry Nelson
Nelson Hardiman, LLP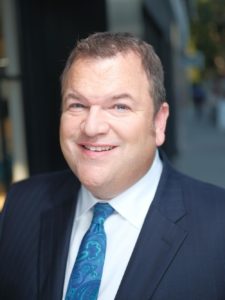 Harry Nelson, founder of Nelson Hardiman, LLP, the largest healthcare and life sciences specialty law firm in Los Angeles.  Author of The United States of Opioids: A Prescription for Liberating a Nation in Pain, published by Forbes in March 2019, which received praise for changing the crisis-related conversation from spectacle to solutions. In 2017, Harry co-authored From ObamaCare to TrumpCare: Why You Should Care, an exploration of U.S. health policy past, present, and future aimed at moving beyond rhetoric and hand-wringing to bipartisan dialogue.
Harry's work as an advisor straddles the intersection of healthcare transformation and regulatory compliance with a focus on practical solutions to emerging problems from digital and behavioral health to cannabis and biologic products. Harry serves as chair of the Behavioral Health Association of Providers, an education and advocacy organization that works to advance standards and develop tools to address industry challenges. His leadership has been recognized, among other distinctions, by Behavioral Health Network Resources' 2018 Addiction Advocacy Award.
Casey Dillon
CURA Strategies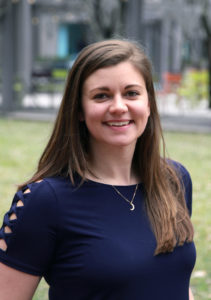 Casey Dillon is an experienced communications strategist specializing in leveraging real-time trends and long-term strategy to execute successful advocacy and awareness campaigns. As Advocates for Opioid Recovery (AOR)'s Program Director, Casey manages grassroots advocacy efforts to break down barriers to evidence-based treatment, including leading the organization's social media efforts and Survivors Council. AOR's advocacy campaigns have been recognized with numerous industry awards including 2017 Best Health Care Campaign of the Year by Ragan's PR Daily.
Prior to joining AOR and CURA Strategies, a bipartisan communications agency that manages AOR, Casey worked for Mental Health America (MHA), the country's oldest mental health advocacy nonprofit. There, she developed MHA's social media strategy, bridged the policy and communications teams to develop an advocacy strategy, and planned and executed mental health policy meetings around the country.
Anne Woodbury
Advocates for Opioid Recovery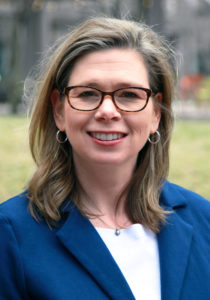 In June 2016, Anne Woodbury joined forces with former Speaker Newt Gingrich, former Congressman Patrick J. Kennedy, and political analyst Van Jones to form Advocates for Opioid Recovery (AOR). As Executive Director, Anne leads AOR's efforts to break down barriers to evidence-based treatment through education, research, and advocacy. AOR's advocacy campaigns have been recognized with many industry awards including Best Health Care Campaign of the Year by PR News.
A 24-year D.C. veteran, Anne is a recognized healthcare communications strategist highly successful in the design and execution of multifaceted campaigns that incite transformational change. From non-profit organizations to Fortune 50 corporations, she has worked across the healthcare system to make a positive impact on people's health and wellness. Before co-founding CURA Strategies, Anne held leadership roles at FleishmanHillard and opened TogoRun's DC office. Anne worked with Speaker Gingrich for 12 years, with whom she co-authored, "Saving Lives & Saving Money: Transforming Health and Healthcare."