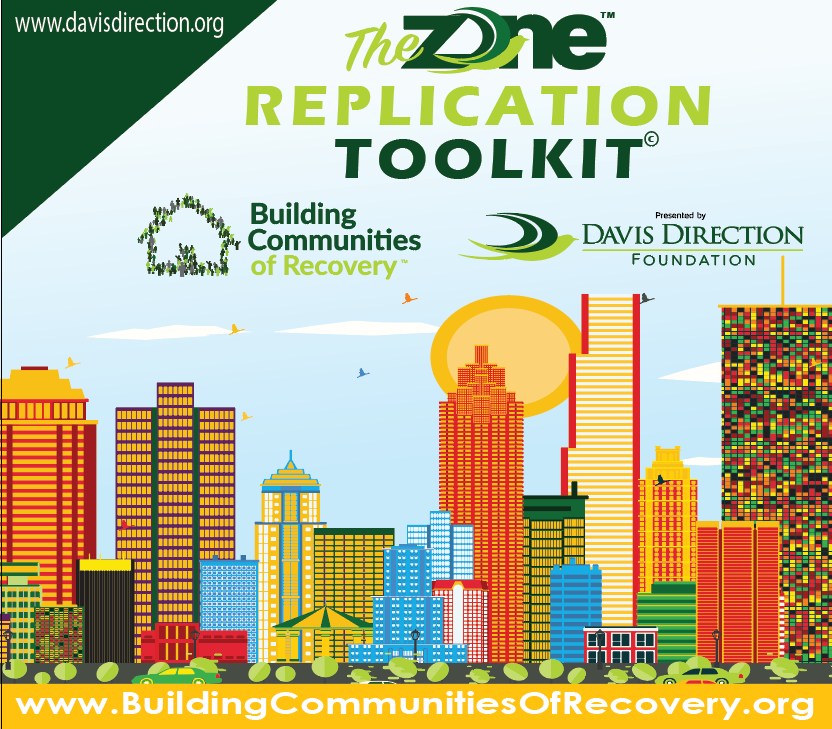 The Zone Replication Tool Kit
The "Building Communities of Recovery" Toolkit will provide you with a timeline and the necessary information and documentation to allow you to begin building a community of recovery that is safe and sober anywhere in the country. The Davis Direction Foundation will support you every step of the way and will be available to answer questions and provide site visits upon request.
Included in the Toolkit:
The DDF Big Book:
The DDF Big Book provides a blueprint and step by step replication instructions to become a Community of Recovery.
Testify!
The Testify! book created by Davis Direction Foundation shares stories of the individual journeys of people in recovery.
National Community of Recovery Certification:
Become a Nationally Certified  Community of Recovery under the leadership of The Davis Direction Foundation. Following the step by step process outlining the blueprint for replicating the Recovery Community of Cobb County, Georgia, you will be positioned to apply to become a Nationally Certified Community of Recovery.
Heroin is Killing Our Children
The book Heroin is Killing Our Children is a handbook for families navigating through the throes of opioid/heroin addiction and recovery.
USB Flash Drive
The USB Flash Drive provides access to all necessary documents, business forms, and videos to establish and build a Recovery Support Organization.
MUCH MORE!
This replication model will provide you with access to personal concierge and consultative services to help you
build your local community of recovery.
Just $285.00 including Shipping!